CAROLINE'S SPINE the Private Experience
 This band has a history of "underground" performances,
recording entire sets in homes & backyards.
Conferences & classrooms.
Boats & balloon launches.
A priceless opportunity to hangout and enjoy music.
  Ask the questions.  Tell the stories.
We've made this happen for hundreds of our friends.

Please contact us: gimmiethelight@hotmail.com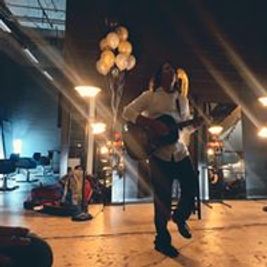 Private at Your Business/Office
Great for birthday and holiday parties!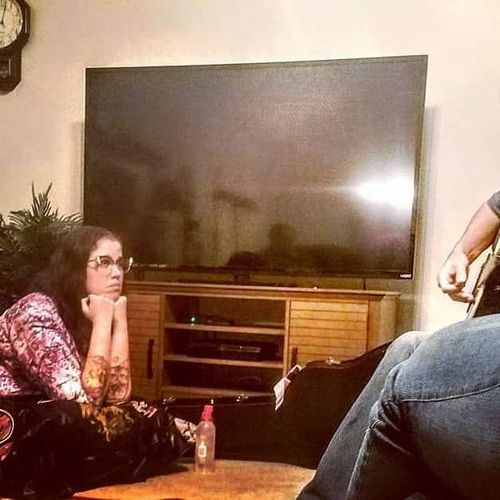 Private in Your Living Room
Up close and intimate.....you ask the questions.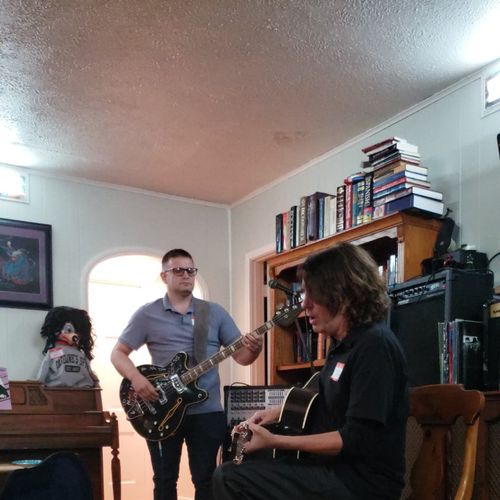 Living Room Private
Want to play along with Jimmy...book a private.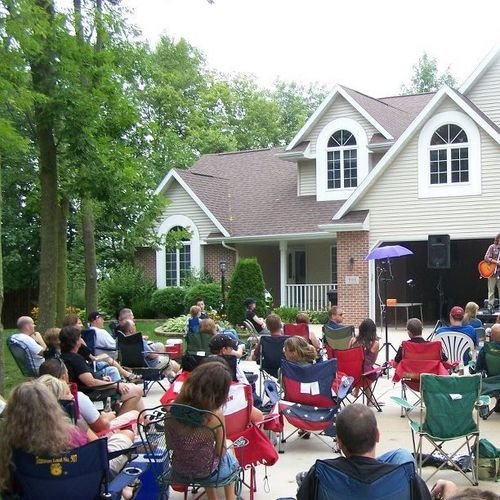 House Private...in the Driveway
Can't fit all your guests in the house..driveways work great!
What People are Saying...
*** 
I've been a fan since "the early days." I've seen him play on college campuses, the Whisky on Sunset, and other venues in the U.S. When it was first announced he was offering private shows, my husband and I jumped at the chance to host him as a musical gift to our closest friends. We have since hosted him three more times. 
With Jimmy...you don't have to be familiar with his music to enjoy these special shows. While he does have wonderful songs and lyrics and everyone ends up picking out their own favorites, it's also the storytelling, the personality, the honesty and genuineness....the whole package ... that make these intimate shows so special for everyone in attendance. None of our friends out here in the middle of the country knew his music before, but you'd better believe it is now expected of us to host Jimmy whenever he comes to Michigan as he has won everyone over. 
                       - Nancy Wideman, Michigan 
***
***
Jimmy transitioned seamlessly between songs and stories and his voice was "radio quality". It was very cool to learn so many things about him and Caroline's Spine. I got a few minutes of 1 on 1 time before he started playing and he was just a joy to be around. So down-to-earth, gracious, and an absolute pleasure!
                    - Jennifer Grondin, Connecticut
***
***
I'm a Monsoon kid.  I picked up the band with "Sullivan" - roll your eyes here, but just like Queen and Wayne's World… I don't think how you got to the music is important… just that you made it there.  And that it means something to you.  Caroline's Spine meant a great deal to me at a very uncertain time of my life.  Jimmy's voice in my ear was the reassuring soundtrack to part of high school, leaving home, my first marriage and subsequent divorce.  He was the earnest voice I needed to hear:  Songs of truth and beauty when I needed those concepts like I needed air to breathe. 
Monsoon came out when I was in high school.  Caroline's Spine toured like crazy in my area, but I was 16 or 17 - too young to go see them in a bar or club at that point. 
The next time I was presented with the opportunity was 2009 In Texas and then again the next year in Louisiana.  Each time I enjoyed the face melting rock and each time I walked timidly up to Jimmy and asked for a picture with him.  He blew me away in Shreveport because when he saw me, he reminded me I said something on Facebook about how he has lovely hair (he still has lovely hair and you can see it up close for a very reasonable price… but I don't find that out for 8 more years).  But… but… that means you pay attention.  You know stuff people say in your general direction… I turned bright red as my internal monologue stammered this at me. 
I didn't get another opportunity to see another C'Spine show after that.  I honestly don't remember if it's because they just didn't come close to my area again or if some how life just happened and I ended up occupied with other things.  But Jimmy and I have been Facebook friends since June of 2010 (I distinction I share with 4999 other people of course, but every now and then when he throws me a like, it absolutely makes my day) so I would always try to keep an eye on what he was up to. 
I don't remember when I first saw him talk about the house concerts.  I probably dismissed it as something for other people, something for people with money.  Finally last year, I screwed up my courage and sent an email to see how much it might cost to have what would obviously be an amazing, life changing experience.  It had to be a lot, right?  One of those "if you have to ask, it's too much" situations.  Probably like buying a car.  Rock stars have pressing rock star things to do.  Their time is important and must obviously come at a premium. 
A number was quoted and I was blown away, bowled over.  I don't want to jinx myself in saying Jimmy should charge more… Jimmy is exactly as much as I can afford to put on my credit cards and not feel too guilty.  I have since looked in to a couple of other artists I enjoy and the prices quoted were easily 2-5x as much (or more) as an evening with Jimmy set me back. 
So there is the first item I can assure you of:  you *can* afford Jimmy.  And even if you can't afford JImmy, charge it.  He's worth it. 
The first time I hosted JImmy was in November of 2018.  Really the big thing I was worried about was the deeply embarrassing amount of fan girling I was going to surely do.  Oh, and I fangirled.  Hard.  Yes, Jimmy was lovely the two brief times I met him, but what if this was weird or awkward?  What if my fangirling was annoying?  What can you possibly talk about with a person you've admired since your formative years? 
Well, Star Wars was one topic.  And pretty much anything else that came up.  8 years after the first time I saw him, he was still just as lovely as I remembered.  We talked about anything and everything, he was gracious, kind and complimentary.  The first show was at my parents' house because my husband and I have cats and we didn't know if he was allergic or not.  All the kindness he showed to us (my husband, my friends and myself), he showed to my parents as well.  He is absolutely that kid you have over when you are younger and he makes such an impression, your parents ask after him, "How's that nice young man, Jimmy?" 
So really the first time hosting was the hardest.  Just having an admired person in your house.  Unfettered access and also ability to, well, embarrass myself.  But I floated on the experience for weeks.  It really was a dream I've had since high school come true. 
The second he left - not even exaggerating - I was already planning for "the next time." 
And that opportunity presented itself not even a year later -- September of 2019.  This time it was absolutely effortless - I was more at ease, I knew what to expect, we found out he wasn't allergic to cats so we had it at our house this time so that made the atmosphere even more relaxed.  My friends in attendance were more familiar with the music and the experience - that Jimmy really is the nicest person and no matter what he's singing or playing or talking about, the event is enthralling.  He even let a bass player friend of mine play a song with him.  It really did feel like a get together of old friends.  And just like the first time, the second he left after singing all my requests and THEN some, I started thinking about the next time I am able to host him. 
So can you afford him?  Yes.  I spent almost the same amount on my last new cell phone (and don't we all pretty much constantly have new phones?) as the last hosting engagement. 
Is he nice?  Granted, my rock star experience is limited, but I will venture:  he is pretty much the nicest rock star ever… bonus points for convenience as he's the only rock star who has ever made himself so available and conveniently showed up on my doorstep.  Usually we have to drive a minimum of 3 hours in any direction from my town to get to the next big city where concerts might be held. 
Is it worth it?  Yes.  Yes x 10000000.  Trust me.  You will do exactly as I did and start planning for future Jimmy visits the second you bid him farewell after the first time. 
As a summary of my testimonial, I can only offer that Jimmy is one of the nicest people I have had the pleasure of meeting - my personal admiration aside - he's just that kind of person.  He's kind, gracious, warm, friendly and attentive.  You don't just get a show like you would if you -- I don't know -- hired a clown for a birthday party or something.  This is a priceless experience that he has - conveniently - put a price on.  I can't think of anything else I could say other than before the first private show, I told my husband, "I don't know what I'm going to do.  I think just sit at his feet and cry." 
And I did. 
And he was totally ok with that.
                  -Liz Berry, Texas
***